"Children are a gift from the Lord; they are a reward from him."
Psalms 127:3
---
Welcome to YouthEd News!  
Our YouthEd News provides families with up to date information on our Youth & Family Ministry program, as well as additional resources to support spiritual growth.
Each post will include a note from your YFM Director, current and upcoming YouthEd happenings, a "Kids Corner" with fun activities, and a "For Parents" section with information and resources to further support you and your family.
If you have questions, please feel free to contact the Youth & Family Ministry Director at youthed@unityofmadison.org.
---
Hello families & kids!

 

To keep our youth safe and happy, we are implementing this new end-of-service routine. Thank you in advance for helping us make this happen :)

After the kids and teachers share about our class time in the sanctuary and we do the youth ed prayer, the kids will stay by the teacher to sing the Peace Song. 

At the 3rd stanza, the teachers and kids will come back to the classroom to clean up, and this is where parents will pick up their kids.

Parents should pick up their kiddos from the youth room right after service. You're invited to hang out with your kids in the youth ed room, in the Namaste cafe, or the sanctuary as long as you like, but kids must be supervised.

Kids CAN play outside unsupervised if parents are okay with that. Kids- ask your parents before you go outside.

Parents are totally responsible for kids upon pickup.

 

---

 

Thank you to all of our Youth Ed volunteers! Volunteers like you are the reason why our program can exist.

This week I'd like to give a shout out to one of our regular volunteers, Phylliss.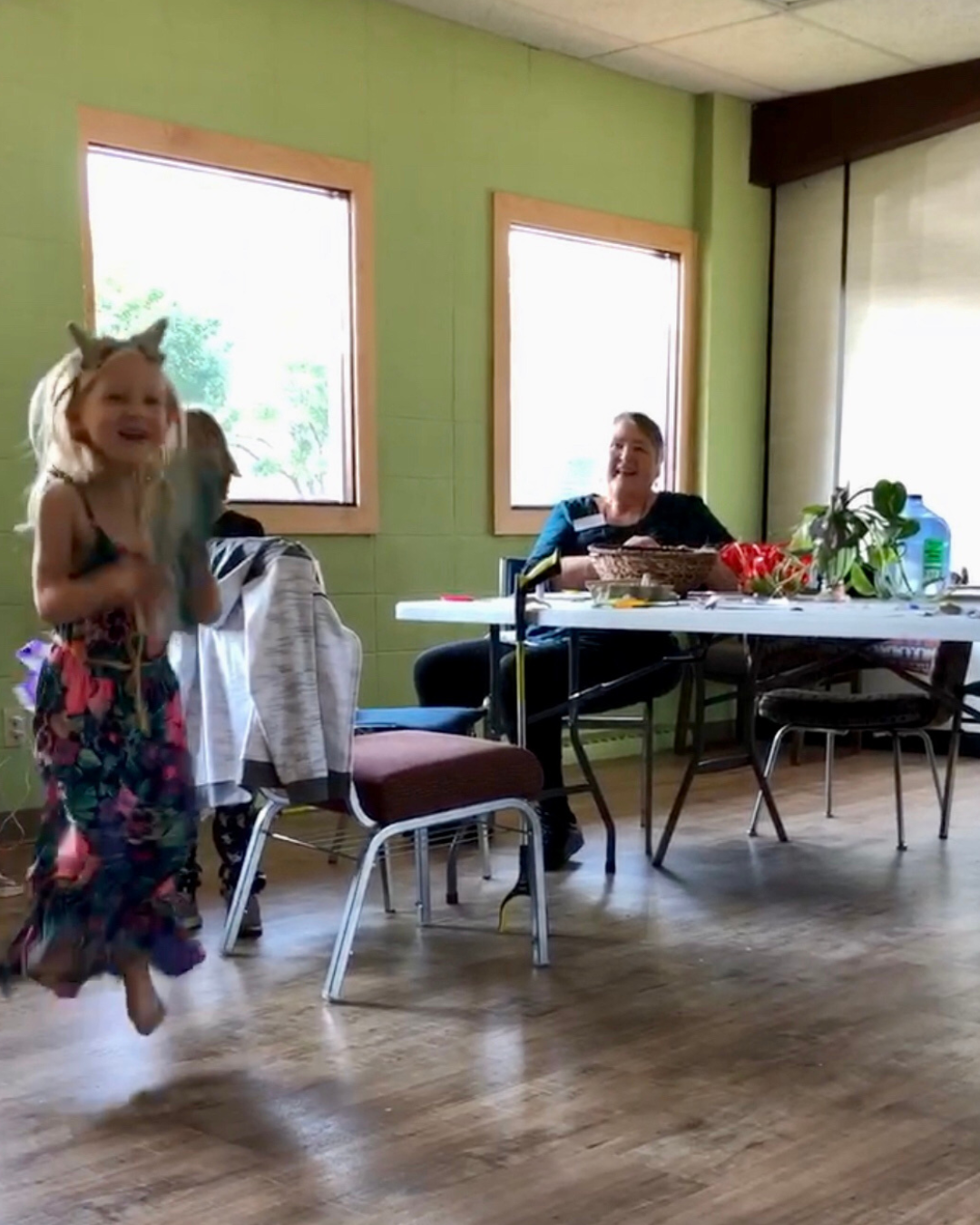 It has been such a joy to get to know Phylliss, who has become a good friend. Phylliss and I quickly bonded over our mutual love of Nature, shamanism, and sharing empowering Earth based spiritual practices with kids.
I've learned a lot about how to better serve the kids as I've observed Phylliss in action, bringing her lifetime of experience as a Licensed Clinical Social Worker, with a focus on kids and families, to the table. 
She is a gentle, affirming, encouraging leader and space holder. She has a beautifully powerful way of drawing kids into our lessons when they simply aren't in the mood that day! And she does it all in this effortless, graceful way that honors the energy and interests of our kiddos. It's quite inspiring to witness.
Both in and out of the classroom, Phylliss holds a loving, accepting curiosity about people and life. She's not shy about speaking up about things, but she's never one to make assumptions or judgements. She is really good at giving space for people to simply "be" in all of their humanness- flaws and all. I really appreciate her natural ability to see all the shades of grey in situations, and to approach difficult topics with an open mind and loving heart.
Thank you so much Phylliss for joining me as a youth ed volunteer, I appreciate you SO very much!
If you'd like to join the fun as a youth ed volunteer, please reach out to Jessica at youthed@unityofmadison.org.You can try it out once before committing to more shifts, and if you wish to join our team, you can choose how often you volunteer.
---

 

WANNA LEARN ABOUT YOUTH ED VOLUNTEER OPPORTUNITIES?
Seeking Volunteers (super easy & fun, I promise!)
Facilitating the spiritual kids circle on Sunday mornings has been fulfilling beyond what I could have imagined. Thank you to everyone on the Unity board and congregation for allowing me the honor to do this important work.
For the wellbeing of all, we need 2 adults in the classroom for all Sunday services.
Here are some options:
1) You can simply show up and follow my lead for our class (it's about 1-1.5 hours per time)
2) We can co-plan your volunteer day to share something you're passionate about
3) You can lead or share, and I will follow your lead
Activity ideas off the top of my head:
Crafty things
Anything with movement, instruments
Play
Outdoor activities
Storytelling
So far our activities have centered around things like gratitude, self love, empowerment, kindness, showing love to Mother Earth, kindness, community building, supporting each other, etc.
Since Unity's principles are so universal, we can easily weave in most volunteer ideas while staying in alignment with Unity's principles.
Please contact me at jessica.riphenburg@gmail.com if you'd like to talk about volunteering!
---
A Note from Our YFM Director
At this time, a one-room schoolhouse is being provided focused on preK to elementary aged programming.
VOLUNTEER OPPORTUNITY: YouthEd is looking for teaching assistants for our 10am program. If you would like to serve our wonderful children and their families, while growing spiritually, please contact the Youth & Family Ministry Director at youthed@unityofmadison.org. We would love to have you!
---
Kids Corner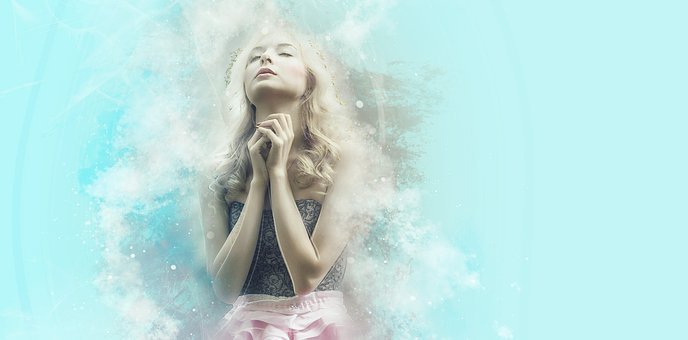 Prayer connects us to the God within.
Jesus taught us how to pray by going apart, to a quiet place, where we can talk with God.
Here is a wonderful video of young person explaining the power of prayer as Jesus taught it: Celebrate Wonder - The Lord's Prayer.
---
For Parents 
As we enter our third year of the pandemic, families and their children continue to need support to weather this Covid storm. From the HeartMath Institute, here is a 30-minute podcast episode that offers some sound and sage advice for all those caring for children during this challenging time.  Tune in: Helping Children Manage Pandemic Stress and Anxiety. 
SILENT UNITY MEDITATIONS: Being parents, in addition to other various responsibilities you shoulder, can be a lot, even on a good day!  A few minutes of meditation is not only a great way to take care of yourself, but also models mindfulness and self-care for your children and familes.  Silent Unity offers a variety of meditations on different topics that nourish the mind-body-spirit. Check them out here: Silent Unity Meditations.
---
"Jesus said, 'Let the little children come to me, and do not stop them; for it is to such as these that the Kingdom of Heaven belongs."
Matthew 19:14
---