Our Youth Ed Staff
It is such an honor to share this special time with these incredible kids!
Between connecting in sacred circle, playing, crafting & reading, I find myself weaving in lessons of self esteem, self love, and how we show love to others & the Earth.
These magical little beings are always surprising and inspiring me. 
Recently, M. led us in a beautiful prayer acknowledging and welcoming in the elements, and S. taught us how to meditate, including proper posture and a mudra.
I. shared how he and his mom see & know Spirit. He explained that mom knows it as the Universe, while he knows it as God. He said they're both talking about the same thing, and that it's ok to have differences in how we perceive Spirit.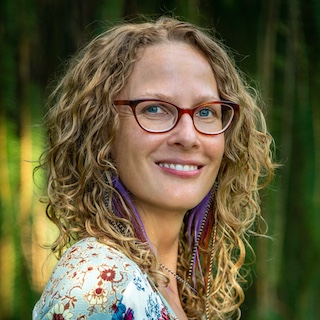 A., our youngest regular, always surprises me with his thoughtful "shares".  My heart was so full when we went around the circle one day talking about  how we express love to others, and he told us that he's a good friend &  always includes everyone on the playground.
 WOW, these kids are amazing, aren't they?
 WHAT'S NEXT
 Over the next month+, we'll talk about Easter & Earth Day, framed in Unity   themes of love and imagination as we continue to see single use items in   new ways, and we experiment with putting kitchen scraps to use by   growing new plants and making compost.
Thank you to all of the families and kids for enriching our community with your presence.
We are proud of our diverse, caring staff.  Each of them bring their own special gifts and talents which they freely share with the children.   All staff and volunteers at the Family and Youth Ministry must have current background checks. If you want to volunteer or have any questions please contact us by email at youthed@unityofmadison.org.
---